The 'Extreme Weight Loss' star and makeup artist, who died suddenly on November 8 at the age of 40, was remembered by friends and family.
On Monday, Nov. 20, in Stone Mountain, Georgia, friends and family came together to say their final goodbyes to Brandi Mallory. On November 8, the former Extreme Weight Loss contestant passed away from unspecified causes.
Her friend posted on Facebook, saying, "You have given us all 40 years of fabulous through fit, fun, laughter, and your captivating personality." "You were so loved, baby girl, and your line sisters came to say we adore you, Brandi. God, however, loves you the most!"
On November 19, there was a public viewing, and on Monday, November 20, the funeral was held at the Tucker, Georgia, Church of Jesus Christ of Latter-Day Saints. Mallory will be laid to rest in Stone Mountain, Georgia's Melwood Cemetery.
Following the news of Mallory's passing on November 9, followers of the makeup artist—who championed body positivity—have been in shock.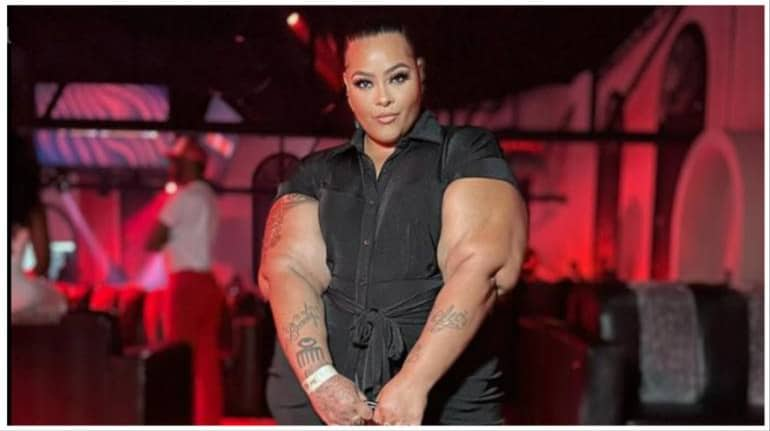 Mallory, a dance instructor at Dance Your Pounds Off, stopped at a nearby Chipotle to pick up dinner on November 8 and then headed back to her car at 6 p.m., according to the police report.
When a man at the same strip mall saw Mallory driving her white Jeep SUV early on November 9, he became worried. She was pronounced dead at 8:55 a.m. by 911 after he called. The toxicology report is still pending, but there were no indications of foul play, according to the city's medical examiner.
The body-positive makeup artist and Clark Atlanta University alumna received a lot of grief quickly. Although she was well-known and popular from her appearance on Extreme Weight Loss, she also went viral for a YouTube video titled "Body Positivity over Perfection," in which her dancing abilities were praised.
The exclusivity of Mallory is revealed by Extreme Weight Loss trainer Chris Powell to PEOPLE. "She was always just enrolling everyone in her positivity."
"You definitely missed out if you never met her," reminisced a Facebook friend. Brandi was a real queen who could light up any space with her presence."