BMW Neue Klasse SUV : The upcoming BMW SUV, or more precisely its new platform, face, and pretty much everything else, has been spied testing in the open in Germany, the home nation of the automaker. This highly camouflaged car is the BMW Neue Klasse (New Class) electric SUV, which is expected to go into production in 2025 or so. It's also evident that this upcoming model will be a radical departure from the production X3, which is similar in size to this prototype, that is currently on the road, even though it is completely covered in various vinyl wrapping.
BMW Neue Klasse SUV Design
This upcoming model, which should not be confused with the iX3 that is sold in some other parts of the world, is most likely going to be branded as the iX3. It will undoubtedly be available with multiple power levels and be appropriately badged. The i4 electric sedan expands the portfolio with eDrive35 and eDrive40 (single-motor rear-wheel drive) and xDrive40 and M50 (dual-motor all-wheel drive) versions. The current BMW iX SUV is available in xDrive50 and the more potent M60 versions. A comparable trim range is anticipated for the iX3.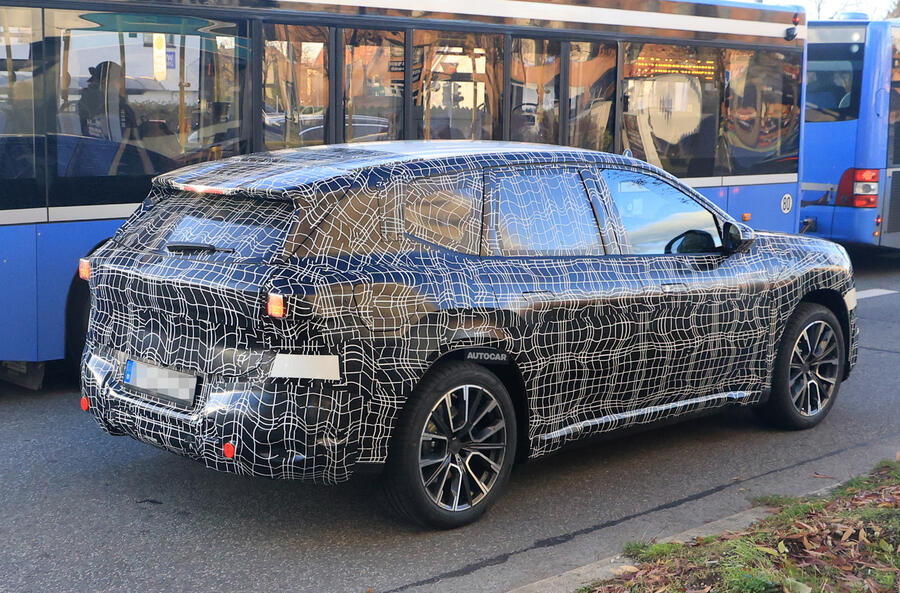 It's possible that the visible aspects of the bodywork are just as fascinating as the hidden details. The shape of the SUV's fascia and grille, which are strikingly similar to the Vision Neue Klasse concept sedan that we last saw looking klassey (sorry, couldn't help ourselves) a few months ago, is the most obvious visual cue that this is the Neue Klasse. It's possible that two vertically oriented kidneys sit front and centre, surrounded by wider wings that may or may not be flush with the rest of the face. We can't say for sure though. We're not sure at this point what is real bodywork and what is camouflage. The front corners are flanked by wide-set headlights, though it's unlikely that these lighting clusters are in final production form.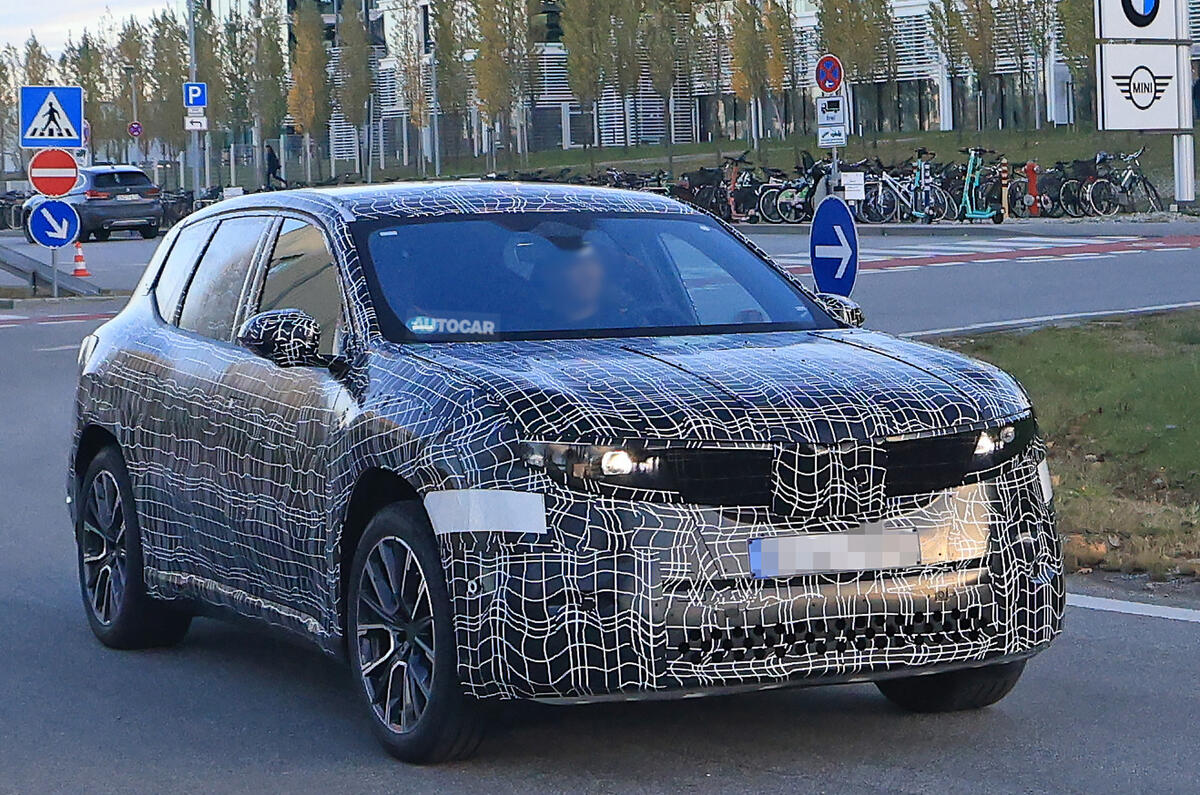 Without stylistic accents like sloping rooflines or massively punched-out fenders, the rest of the machine has a rather muted appearance from a profile perspective. It appears that this isn't a base model because of the flush-mounted door handles, chunky blue brake callipers, and sufficiently wide wheels. Although we are unable to see inside, we know that it is filled with cutting-edge screens. It will likely be a few more years before this electric SUV is produced, so we will likely continue to see these cars in camouflage driving around in public.